Stomatology in a Relaxing Atmosphere
[rev_slider atmosfera-la-dentist-leftnav720x306]     [hr_shadow][grandmp3 id=11249 autoplay=false]
STOMATOLOGY IN A SOOTING ATMOSPHERE
[hr_shadow]
As soon as you enter our practice, you will be greeted with warm smiles, respect, and politeness. The soothing ambiance combines elegance with advanced technology and modern equipment.In our six consulting rooms, it preserves its medical aspect, which requires hygiene and outstanding cleanness. We try to mellow it through relaxing music. Our TV program is especially designed for you, with landscapes which invites one to take a walk in the nature.The anxiety and worries which you associate with seeing the dentist start to fade as our team instill a sense of trust and confidence.
[hr]
COMFORT IN STOMATOLOGY
[hr]
The reception is an area where you can enjoy a complementary coffee, a cup of tea or some juice. At this point, you can find information regarding your visit. Also, please do not hesitate to engage in a conversation with our lovely colleagues at the reception. They will be happy to talk to you, thus making you feel more relaxed.
We have two smaller waiting areas, where you can choose your TV program (they are in high demand for families with children, as they can watch cartoons).
 [hr]
WAITING TIME AT THE DENTIST
[hr]
This is a sensitive topic in the medical world, not just at the dentist. We do our best to minimize it. At LLL Dental, the cases where you have to wait for more than 15 minutes are extremely rare. If this happens, it is caused by objective factors. We apologize for situations like this. Your physical, mental and financial comfort is very important to LLL Dental. We constantly strive to make your experience more enjoyable.
[hr]
PATIENT-DOCTOR RELATIONSHIP
[hr]
At LLL Dental, what connects us is more than the patient-doctor relationship, it is also a friendship based on trust and respect. The art of positive human interaction is learnt and perfected with time. And time is LLL Dental's key advantage. [hr]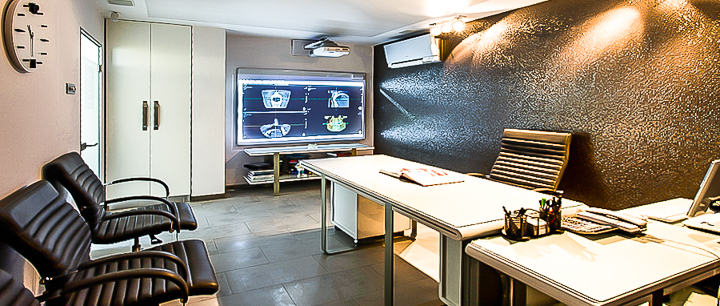 [button url="https://www.llldental.ro/en/contact/" target="_self" size="small" style="tealgrey" ]Contact us now![/button]        [button url="https://www.llldental.ro/en/gallery/" target="_self" size="small" style="tealgrey" ] TAKE A VIRTUAL TOUR !   [/button]
[top_link]to beginning[/top_link]  [hr_shadow]
[button url="https://www.llldental.ro/en/contact/" target="_self" size="small" style="tealgrey" ]STOMATOLOGY|BUCHAREST ROMANIA[/button]
[hr_shadow]